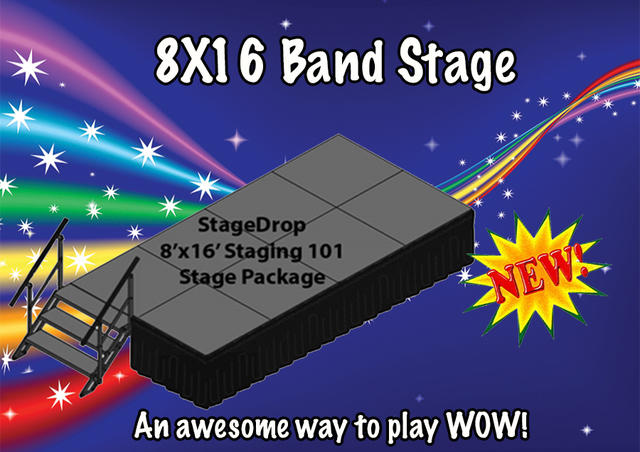 8X16 Stage 24" H
Looking for a stage to put on a performance for your next event!

Give us a call today we have a variety of stages to fit your event needs,

From as small as a 4X8 to as big as a 24X16 no matter how big or small we can do it all.

ask us about our sound Pa System and tech.