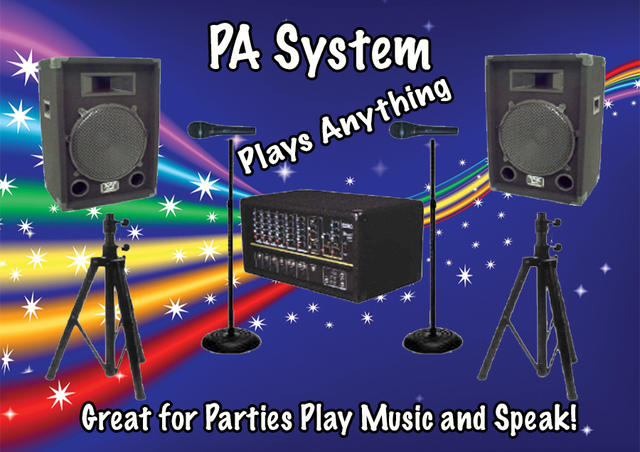 PA System with Mic
Pa Music System and Mic's

Are you looking to get the party started right? with a Spotlight Amusements HD PA Music System you can play Music CD's, DVD's, HTMI,
Ipod, Laptop anything you want hooks in to your System.
We Set it up and you be the DJ
Call Today let one of our great event specialist help you today!